BAYERIJUA CONSULT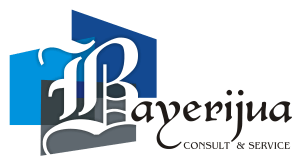 Bayerijua Consult and Service (BACOS) is a registered renewable energy, consulting, agribusiness and estate development organization.
BACOS was registered in October, 2008 with the Registrar General's Department of Ghana as a Sole Enterprise and incorporated as a company in March, 2016. BACOS main office is located in Bolgatanga, the Upper East Region of Ghana.
We are active in a wide range of products and services and this include; Renewable Energy, Agribusiness, Hospitality & Real Estate, Non-Traditional Product Development and Training and Consulting.