Accra, 22nd September 2023- Old Mutual, a leading life insurance and pensions trust company, joins forces with the Ghana-Sweden Chamber of Commerce, a non-profit organization that ensures significant and progressive partnerships between Ghana and Sweden, to hold a networking cocktail event with the members of the chamber at the Holiday Inn in Accra.
The event is part of the many initiatives that Old Mutual has planned this year to solidify its vision of being the customers' first choice to sustain, grow and protect their prosperity. To entrench that vision and position itself as a lifestyle brand, Old Mutual has embarked on very strategic partnerships and collaborations to creatively gain new businesses and provide the utmost value to retain existing customers, hence the event with the Ghana-Sweden Chamber of Commerce. The chamber comprises members and corporates of high standards and good reputations in their respective industries. Old Mutual was privileged to engage, network, and build valuable connections with the audience while introducing its Corporate/Group life, pension trust plans, and innovative retail/investment offerings to them.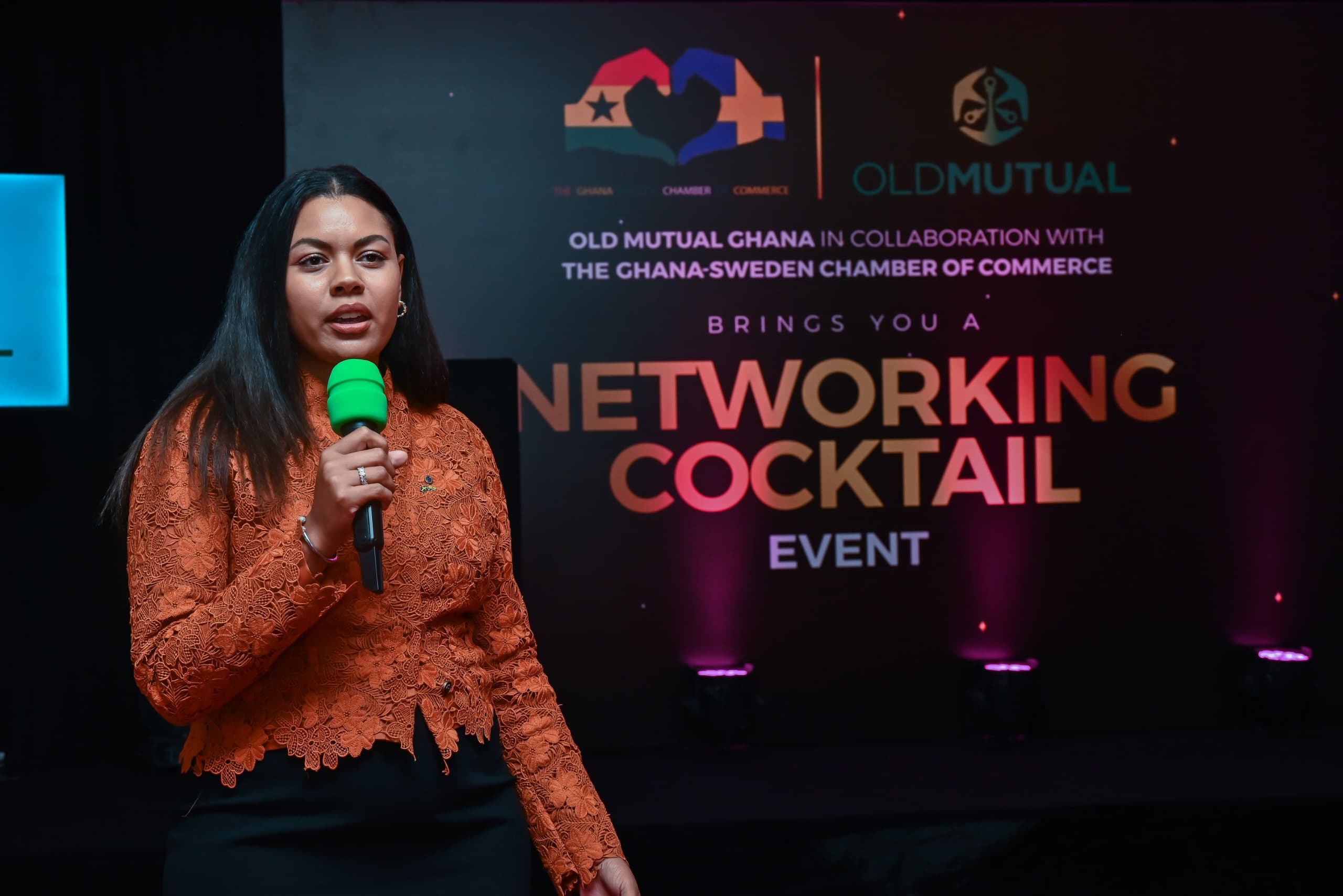 "We are excited to host this inaugural cocktail event as this year marks our 10th anniversary and over 178 years globally. As a business, we have done a lot of ground-breaking projects, like being the first to launch WhatsApp insurance and a retirement salary product, among others, and they have been very successful through strategic partnerships like these. We see a crossroads of opportunities between Old Mutual and the Ghana-Sweden Chamber of Commerce and are looking forward to many more initiatives together," Group Chief Executive Officer, Tavona Biza added.
Nickie Akorsa, the Consular-General of the Chamber, spoke of innovation, sustainability, and gender equality as the main strengths of Sweden and the fact that there's room for collaboration on those fronts.
The eventful night ended with Emma Ocansey, the Head of Distribution at Old Mutual, reiterating the business' number one position within the corporate space within the insurance industry and going on to mention big corporate guns like Asanko, Ecobank, Fidelity, and many others as active clients. "We have very unique and tailored solutions that suit your companies as well as your employees to enable them to provide the utmost value needed for growth as you give them the peace of mind to commit to your business," she added.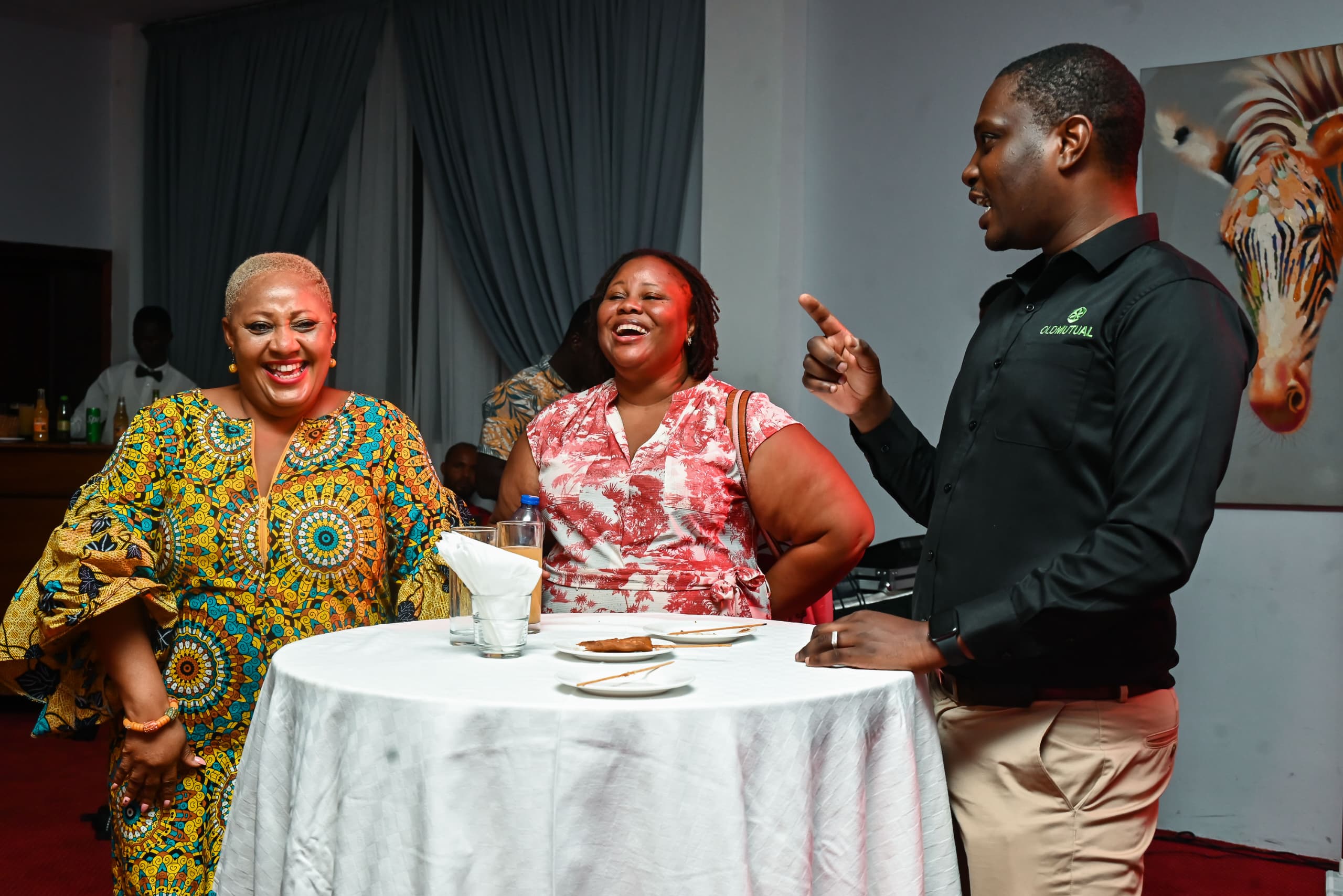 The Ghana-Sweden Chamber of Commerce is committed to and focused on promoting commercial, economic, educational, and cultural relations between Ghana and Sweden.
Old Mutual Ghana believes that engaging in partnerships that position Ghana positively is key and considers the collaboration with the chamber relevant. With the 10-year celebration underway, the business encourages the general public to look out for more innovative initiatives in the coming months.
About Old Mutual Ghana
Old Mutual Ghana is Ghana's top 10 leading financial institution with an innovative record in offering the best in insurance services.
Founded in South Africa, Old Mutual has been consistent in championing mutually positive futures by offering excellent financial services to a wide range of customers across the African continent.
The company established a branch in Ghana in 2013. It operates with a skilled knowledge of the Ghanaian market backed by the expertise of an international brand. In Ghana, the company is currently made up of Old Mutual Life Assurance Company Limited and Old Mutual Pensions Trust.